Community is the heart and soul of Yoga NoMa. Our instructors are participant-leaders as we flow through our practice and our lives. Together, as a community, we grow towards joy in our practice.
Alisha Lineswala, J.D.
Alisha (RYT-200, RPYT) came to Yoga NoMa first as a law student and now continues to give back to the community by doing her dream job: leading the studio as an owner-operator and teaching. Alisha enjoys the way Yoga NoMa allows both students and teachers alike to find themselves on the mat. When not teaching yoga, Alisha advocates for women and healthcare rights and equality at Planned Parenthood Federation of America.
Angela Hackel
Angela began her yoga practice over a decade ago. She has completed two 200 YTT courses and is passionate about being a practitioner of yoga and enjoys engaging with others in the yoga space. Angela teaches a wide variety of classes, including, vinyasa, restorative, and yin classes. She is the happiest teaching when she is teaching her students what they need–whatever that may be!
Barbara Eger-Klatt
Barbara Eger-Klatt is a delightful yoga teacher and very enthusiastic about teaching Hatha Yoga. She is also communicating in a visual language that resonates with the Deaf people easily. As a Deaf yogis, you will learn proper spinal alignment and foundations for the poses at the beginner's level while practicing breathing techniques. You will cultivate a vibrant mind, body, and spirit.
Christine Barford
A former middle-school principal, Christine works for a DC education consulting firm coaching principals in DC charter schools. She has been teaching at Yoga NoMa for two years since her move to DC, appreciating the strong community that's been formed among teachers and practitioners.
Jenny Kim
Jenny strives to create a safe, welcoming, and warm environment for all practitioners. Wherever you are in life and whoever you are, she is happy to hold space for you during class. She first started practicing yoga as a means of exercise in college, but shortly after she started regularly practicing, she began to observe the positive effects of mindfulness in her own life. Wanting to share that post-savasana bliss with others, she decided to become a yoga teacher. Jenny completed her 200 hour registered yoga teacher training in Hatha Vinyasa yoga on the beautiful island of Maui under teachers Nadia Toraman, Jennifer Bonadio, and Shakta, in the Krishnamacharya lineage.
John A. Stevenson, PhD
John (RYT-200) has transitioned through careers from research professor to consultant and yogi scientist, embracing change and flow. He teaches yoga as way to strengthen the mind-body connection, and explore self-empowerment through movement. John first came to yoga in 2014 and quickly grew to love the practice for its benefits to the whole Self. Filled with puns and planks, John's flows specialize in strengthening core, improving balance, and relieving pain in the lower back for all body types.
Natasha Hilton
A former dancer and soccer player, Natasha (RYT-200) teaches yoga and barre as a way to build strength and agility. Natasha first came to yoga in 2009 and quickly grew to love the practice for more than the physical asanas--but for the mindfulness and compassion it fosters on and off the mat. Natasha enjoys sharing her passion for movement through classes that are intentional, challenging, and fun.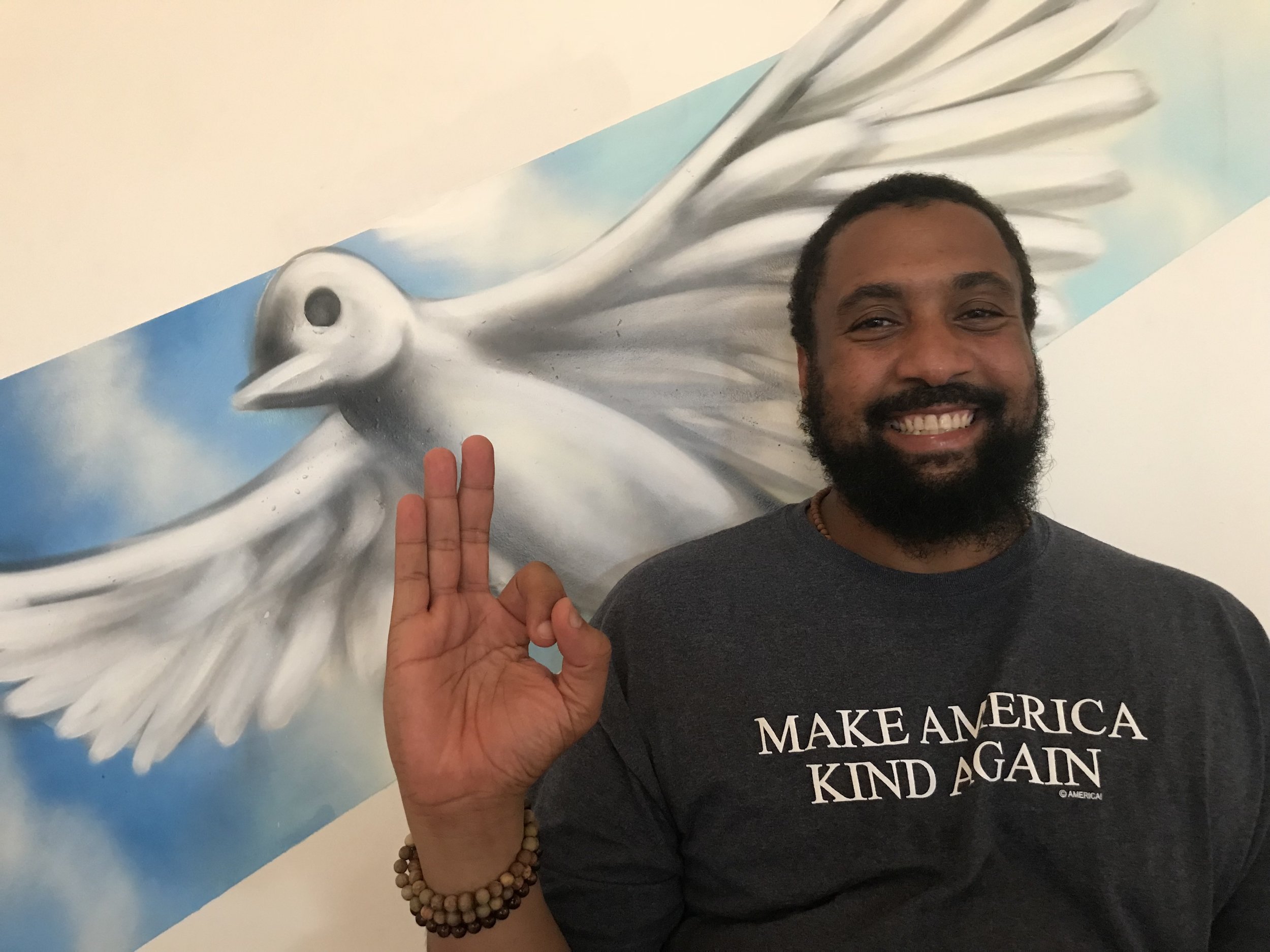 Reginald Hubbard
Reggie is a recovering political activist who discovered yoga at the suggestion of a great friend for stress reduction and to try something new. Through his personal practice, he has been able to transform stress, frustration and disappointment to spontaneous joy with peace, compassion, diligence, devotion and humility. Reggie has taken these life lessons to create a teaching style focused on mindful movement and deep breathing, a purposeful antidote to our over-committed, overactive lives. His classes will leave you feeling lighter and more grounded with an enduring sense of calm. His classes are available to students of all levels, the only requirement is to have an open, curious mind and a sense of humor.
Tiffany Riddick
Tiffany's personal yoga practice began to flourish after developing a connection to the deeper aspects of yoga, and acknowledging that yoga is a multi-faceted practice. She fully believes that you can find peace in the midst of a storm on your mat. Tiffany's classes will lead you to discover the natural wisdom of your body; and she believes that yoga is a practice that connects the mind, body, breath, and spirit, unleashing the body's natural healing properties. Tiffany leads a heartfelt, fluid, and dynamic class. She aims to share kindness, while incorporating breath-work and yoga philosophy with Vinyasa flow. While many of us lead a busy lifestyle that tends to be set on auto-pilot, Tiffany cultivates an atmosphere that encourages mindfulness, non-judgment, and freedom of personal expression. You do not have to be the most flexible or strongest person in the room, you simply have to be present, mindful, and connected to your body.
Tina Seliber
Tina dabbled in and out of yoga for several years, but it never quite stuck with her until she began to practice on the mat that which she wanted off the mat. Ultimately she found that her practice offered a safe space to cultivate patience, presence, and compassion, all which she could access outside of a yoga studio, and she was hooked. She completed her yoga teacher training through The Whole Yogi with Yoga Noma and Vida Fitness in spring 2018. She offers a powerful, but approachable vinyasa flow with modifications for all levels, and the opportunity to see a mat as your own safe space for personal exploration of whatever it is you need. You'll find her classes to be much less about nailing any specific pose and much more about joyfully exploring possibility and potential.
Vicky Bonasera
Vicky Bonasera (RYT-200) always wanted to get into yoga and took a variety of classes, hoping one of them would click. But, they never did. It wasn't until 2012 when Vicky injured her IT band and couldn't do her normal workout routine that she tried a rocket yoga class and fell in love with yoga. She started going regularly, using it in addition to her regular workout routine, and life hasn't been the same since! Yoga has helped her physically, mentally, and emotionally throughout the years, especially when she was going through infertility treatments. Vicky completed her 200-hour certification in Washington, DC and teaches classes that are fun, dynamic and challenging.
Vrunda Vaghela
Vrunda (RYT-200) teaches an all-levels class with the intention to link the breath and mind with physical movement. Her classes integrate pranayama (breathing) techniques and meditation to help students build a stronger practice of mindfulness and inner-balance that they can continue to build from even off the mat.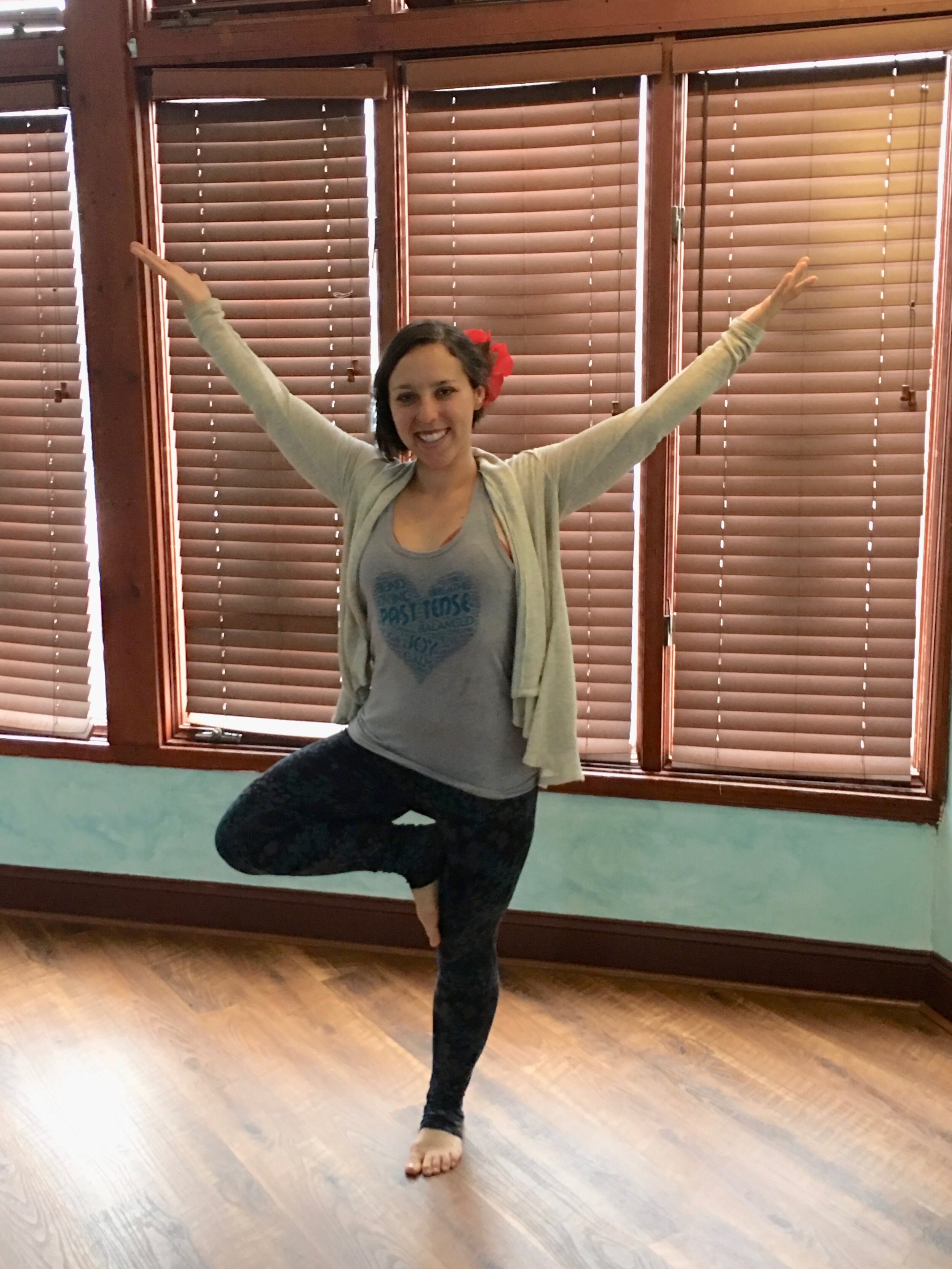 Renana Fox
Renana first started practicing yoga regularly in 2008 and quickly found it was the ideal balance to her running and strength training. The opportunity to sweat while connecting breath, movement, and intention led to a more comprehensive approach to body health. It wasn't long before Renana applied her work in the classroom to her life outside of practice, finding enjoyment in the more focused and intentional presence this mindset brings. Renana became an RYT-200 yoga instructor and began teaching in 2013 at a variety of studios across the DMV area. After spending a year pursuing graduate work in New York City she is back in DC and thrilled to be teaching in the community again.
Mana Takai
Mana left her creative director/consultant position in the fashion industry based in Tokyo in 2015 to travel through Southeast Asia--it was there that she began her yoga journey. Her yoga studies continued once she returned to Tokyo until, in 2016, she finally decided to move to Chiang Mai, Thailand to get back to her true nature. Since then, she has extensively studied, practiced, and taught yoga as she traveled throughout the world including Thailand, Laos, Japan and the United States. Her daily practices include Ashtanga yoga and Mindfulness meditation. Yoga and meditation simply brings her joy and peace and she endeavors to share that joy and peace with her students. Based in the firmness of the Ashtanga tradition, her classes are challenging and inspire discipline that guide students towards personal transformation.
Isaac Combs
Isaac Combs (E-RYT) specializes in yin yoga, tantra, and mindfulness meditation. He came to yoga reluctantly after some health problems a decade ago. He soon realized he belonged on the mat. After several years of yoga practice, Isaac completed a 200-hour Yin Yoga Teacher Training intensive in Bali, Indonesia with Jo Phee (Singapore) and Joe Barnett (USA). Isaac also has studied and continues to study with Paul Grilley, the founder of yin yoga and the world's leading expert on yoga anatomy and skeletal variation. In addition to his ongoing study with Paul, Isaac is currently working on a separate, stand-alone 500-hour certification with Sarah Powers that focuses on yin yoga, yang yoga, and mindfulness meditation. Ty Powers mentors Isaac. Finally, Isaac is completing a 300 hour advanced teacher training with Tranquil Space/YogaWorks. Isaac believes that by being mindful and awake we make the most of each moment. Therefore, he bases his teachings on mindfulness and awareness to help students begin to awaken and learn more about themselves in addition to more about the physical practice of yoga. Isaac teaches his classes in a light-hearted Arkansas manner, often with a little storytelling along the way. Offering yoga classes from beginner to advanced, Isaac also teaches vinyasa yoga, yang-to-yin flow, SPA Yoga, slow flow, and deep flow. In his spare time, he plays around with a little Acro Yoga, too. 🙂
Lynsay Maclaren
Lynsay has been practicing yoga since 2014. She was immediately drawn to the physical and mental benefits. Lynsay completed her yoga teacher training in 2017. She feel in love with teaching restorative-type classes. She really enjoys guiding students into being able to more fully relax. Lynsay has called Washington, DC since 2010. She was born and raised in Southern Colorado.
Rhiannon Morsberger
"Rhiannon ("Rhia") is a yoga & movement educator, Thai yoga therapy practitioner, and professional dancer who's lifework is to connect with people through movement and to help people move better in order to live better. Her foundational teaching point is that the body loves variety, and we can use a movement practice to prepare our body/minds for the unknown possibilities that life will throw at us - so we can handle them with grace. Rhiannon began her yoga journey in 2005 while recovering from a serious dance-related injury. Through regular practice, not only did she experience a shift in strength and flexibility, but also in her attitude & awareness, which radiated out into her personal relationships. After completing her 200hr Vinyasa-based training in Baltimore with Charm City Yoga (2011), Rhiannon sought out additional training in prenatal yoga, functional strength, & Thai bodywork - in which she has over 200hrs of domestic & international training, including advanced level certification. What initially started as a journey of physical recovery, and desire to share this practice with fellow movement artists, turned into a lifelong spiritual & emotional journey and career path. Rhia is known for her fun, yet nurturing spirit and ability to cater to individual needs. Her intention is for students to walk away not only feeling good and more "at home" in their bodies, but also feeling more confident, in control of their wellbeing, resilient, and having more tools in their "toolbox" to increase their quality of life."
Katherine Blanchard
Katherine Pedersen Blanchard completed her RYT 200 hour training through The Whole Yogi at Vida Fitness/Yoga Noma with Julia Romano and Chris Parkison in Washington, DC. She is dedicated to supporting students to find their own paths and own modalities within the yoga space. Katherine teaches accessible Vinyasa-style flow classes that include both rigorous strengthening and energizing poses as well as stretching and restorative poses. She believes that yoga is for everybody and for every body, and hopes each student leaves her class feeling more in touch with their own body, breath, and mind, as well as with the world around them.
Andrea Gilliam
Andrea Gilliam (RYT-200) came to meditation and yoga seeking a safe space while pregnant with her daughter, Genevieve. As her body transformed and changed, yoga helped her mind stay calm and her body stay strong. In her classes you'll find gentle movement and a powerful focus on the mind-body connection.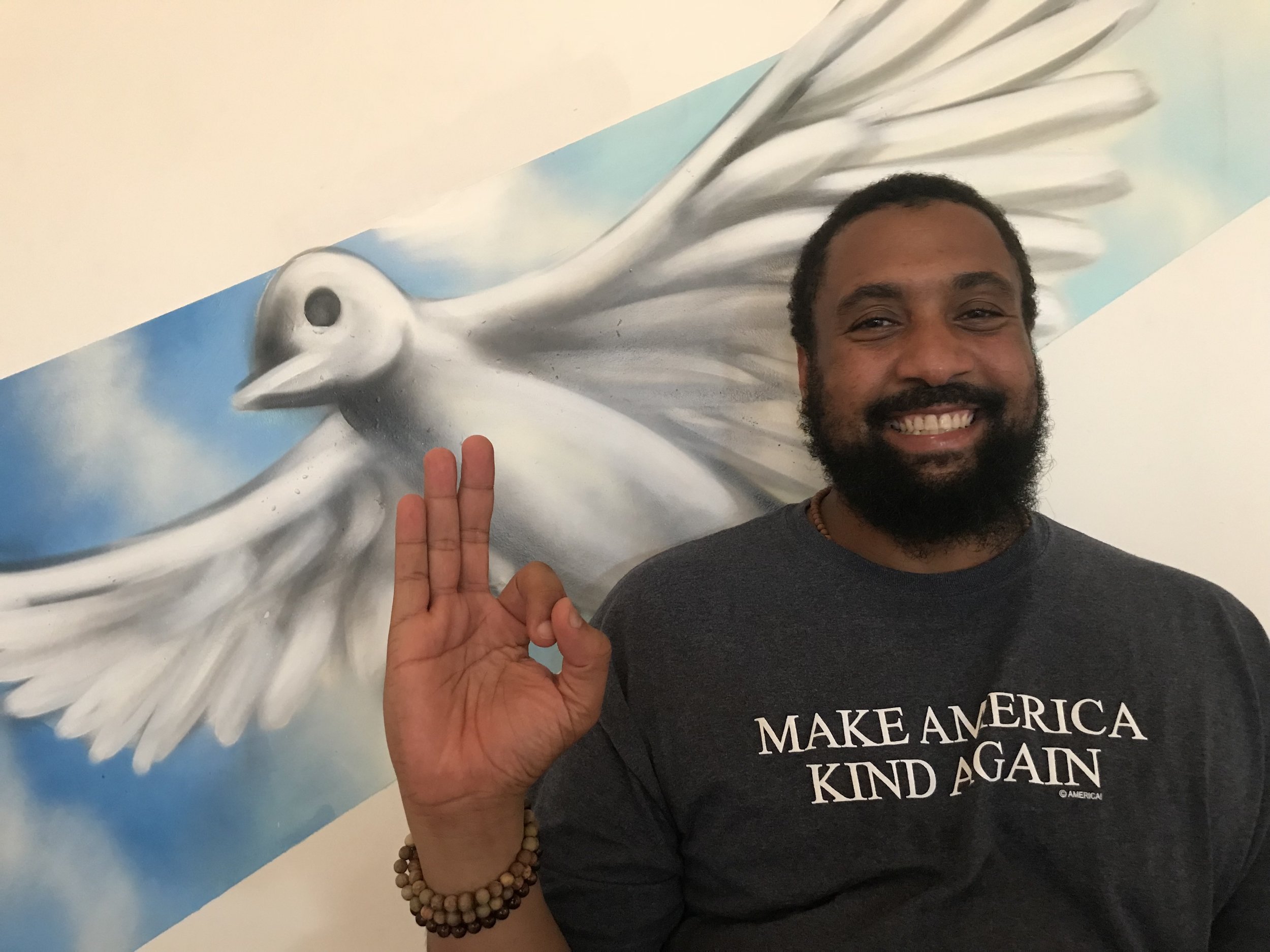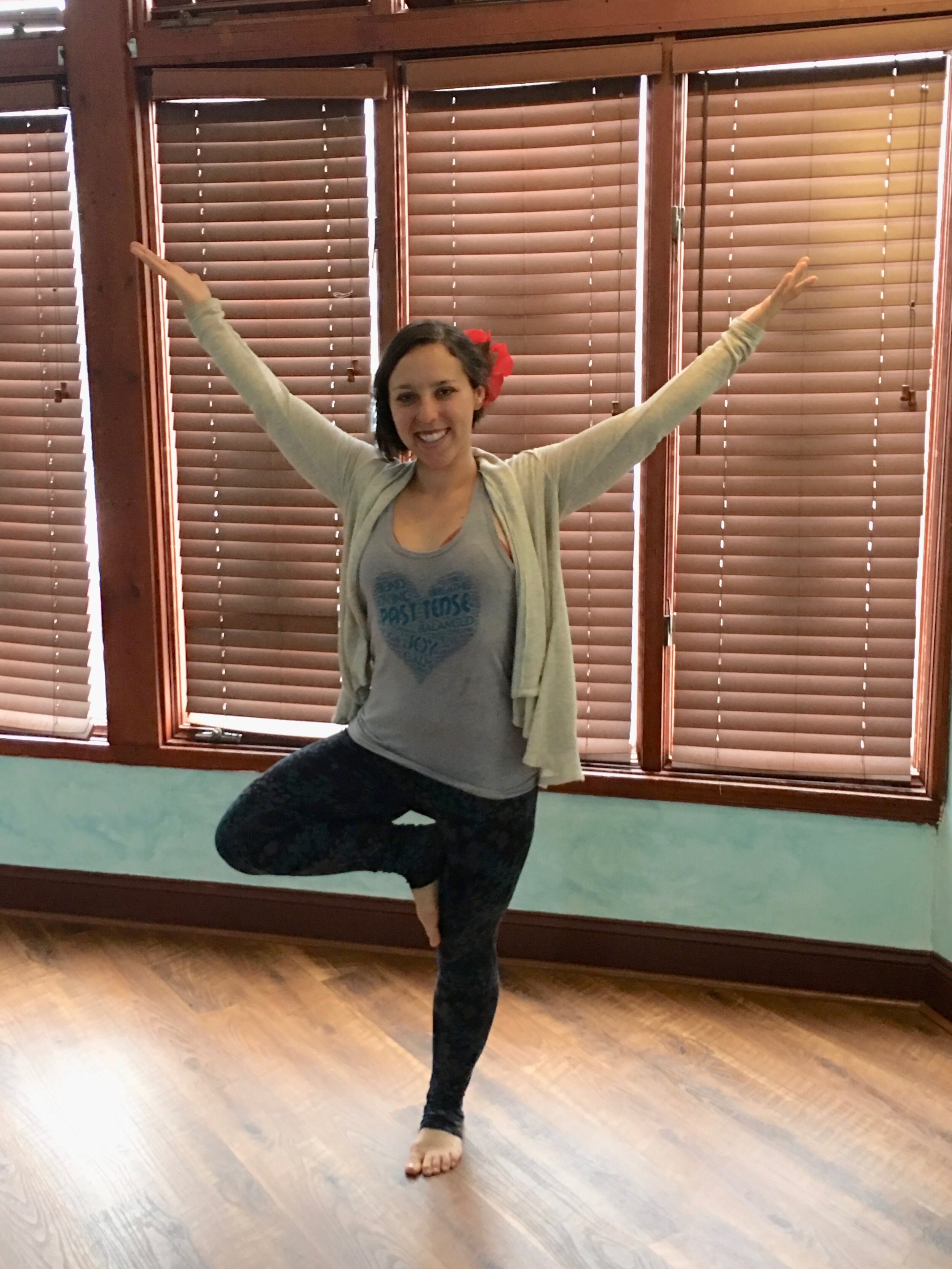 Community Leaders Pictured: Alisha Lineswala, Angela Hackel, Barbara Eger-Klatt, Christine Barford, Jenny Kim, John A. Stevenson, John Sullivan, Matt Bylis, Natasha Hilton, Nicole Klues, Pilar Segura, Reggie Hubbard, Rob Beilfus, Tiffany Riddick, Tina Seliber, Vicky Bonasera, Vrunda Vaghela, Katie Baxter, Renana Fox, Mana Takai, Donna Welles, Isaac Combs, Lynsay Macleran, Rhiannon Morsbeger, Stephanie Bailey, Katherine Blanchard, and Andrea Gilliam.
Community Leaders Not Pictured: Mario Austin, Nadia Bay, Surya Carvalho, Kietha Clairvoyant, Rachel Eckles, April Mears, Rashee Raj, Mariam Sufi, and Stephanie Tamene.